What a year it has been. When COVID-19 first closed down my weekly dance classes in March, I was not even thinking about Dancing New Year's Eve CT. It was too far off to even consider that dancing would be affected for so long. Around June, I began to realize that our fun event might be altered.
I reached out to the Sheraton Hotel only to find out that most of my contacts there had been laid off. When I spoke to the director of catering, he indicated that the Sheraton was limited to 25 people for indoor events. I realized that it was going to be impossible to host the same event that I have created in prior years. I was not willing to risk people's health by having a seated dinner and a dance party. Additionally, with a limit of 25 people, it would be impossible to recreate the experience that is usually enjoyed by over 200 people.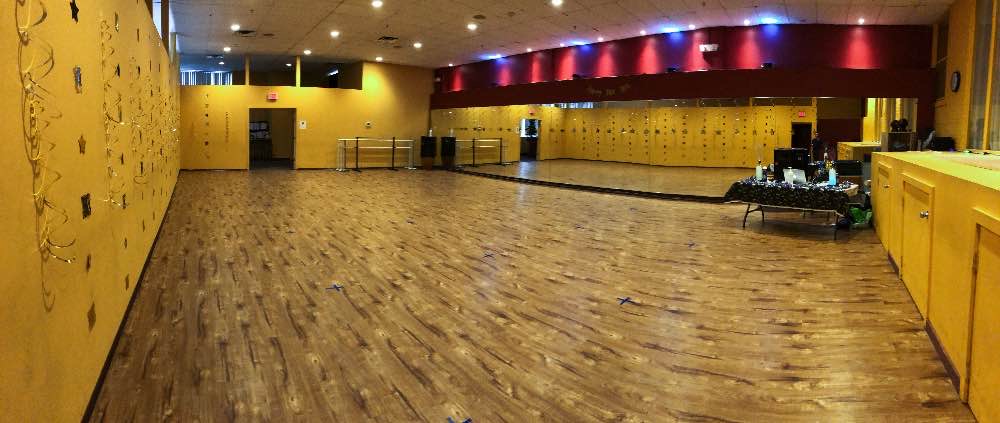 As a creative solution, I decided to change Dancing New Year's Eve CT for 2020. Conceptually, the event became a daytime group of dance lessons—a piece of the full event typically offered in prior years. Eliminating the dinner and party elements allowed attendees to keep their masks on for the entire event. I changed the location from the Sheraton Hotel in Stamford, CT to Dance Dimensions in Norwalk, CT. This allowed me to teach the lessons in my regular studio, a location in which I'm very comfortable and where I know I can keep the environment safe. The final schedule was simply 3 beginner dance lessons in Salsa, Hustle, and West Coast Swing.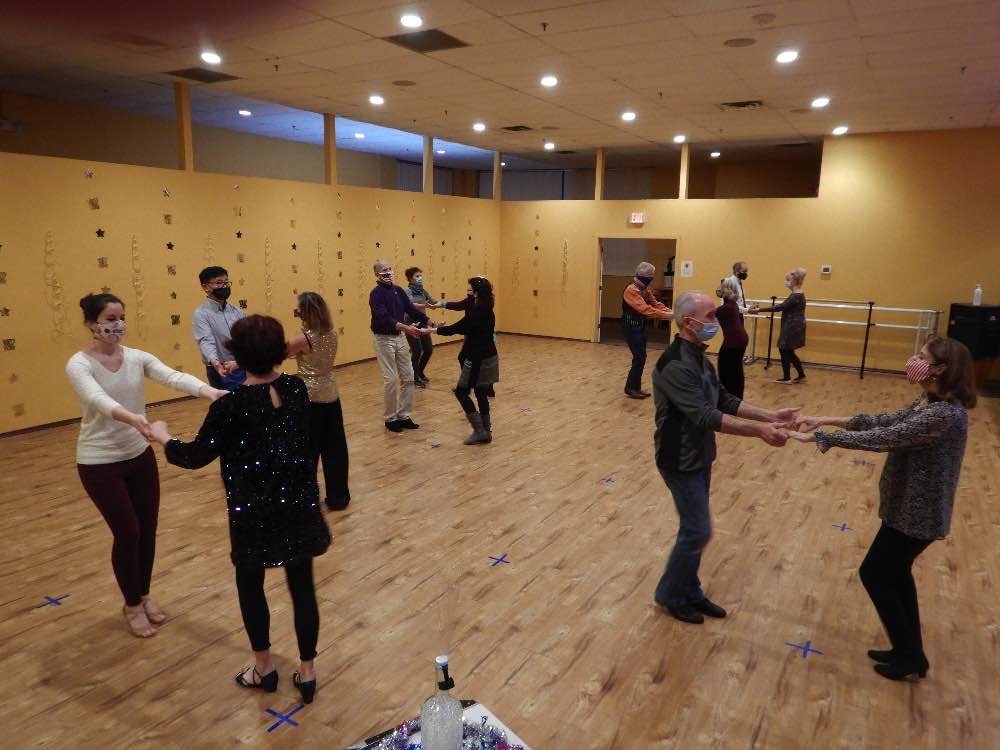 The event went very well. It had 14 students, with four who were completely new. I was so impressed by the students' commitment to dance. All the students were allowed to choose if they wanted to rotate with other partners or stay with a specific person. One couple decided not to rotate with others, and a single dancer switched between dancing solo and jumping into the rotation. Everyone wore their masks diligently, and I made sure to give a break between each class so that students could wash their hands and go outside for a mask break and a drink of water.
At the end of the event, each student received a gift bag with some ingredients for an at-home party: glow wands, florescent necklaces, beads, hats, and noise makers. It seemed that it was a fun experience for all the students. Most importantly, it gave people a safe opportunity to do something fun and adventurous for New Year's Eve, instead of feeling confined at home. It gave everyone a chance to be as social as they could be during these times. These social connections are important to our emotional health. I'm thankful that we could share this time together—safely. Happy New Year!