Dancing New Year's Eve CT 2021-2022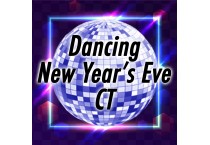 Ring in the New Year at this fun and safe event!
Cancellation/Refund Policy: There are no refunds or returns unless the event is cancelled because of issues related to COVID. You may transfer registration with email confirmation.
Rules for Safety
---
1:45pm - Arrival and Check-in
2pm - Beginner Salsa Lesson
The hot Latin American dance.
3pm - Beginner Hustle Lesson
The fierce dance from the 1970s.
4pm - Beginner West Coast Swing Lesson
The smoother, sexier version of the swing dance family.
5pm - Departure
Unfortunately, we will not be able to host a dance party after the lessons. Thank you for dancing!