Dancing New Year's Eve CT
Saturday,
December 31, 2022
Dance Dimensions / Norwalk, CT
A Special and Creative Dancing Experience!
Let's close 2022 with music, friends, and dancing!
We will be offering our dancers an afternoon of dancing with beginner lessons in Salsa, Hustle, and West Coast Swing!
Our Goal
Our goal is to give you a special and creative way to celebrate the end of one year and the beginning of another. We want you to have a fun time that is unique in the way that it creates a social connection with the people who are attending with you. We want you to have a time you will remember because it made you feel good. 
The Gift of Dance
Many people would like a dancing experience.
If you're giving Dancing New Year's Eve CT as a gift, it means that you're saying:
* I love you *
* I hear you *
* I want to have an experience with you *
Giving the gift of dance (to someone you care about or even yourself) is one of the most significant experiences you can give. 
Location
Dance Dimensions
15 Cross Street (Rt 1)
Norwalk, CT
The studio is located on Route-1 in the same shopping area as these other establishments: Brain Balance, Dogs Gone Smart, and Goodwill.
Parking
There is plenty of parking adjacent to Dance Dimensions. The parking area is well lit and marked. Please park closer to the entrance because that will place you closer to the studio entrance. 
Schedule
Saturday, December 31 
1:45pm - Arrival and Check-in
2:00pm - Beginner Salsa Lesson
The hot Latin American dance.
2:30pm - Salsa Party
3:00pm - Beginner Hustle Lesson
The fierce dance from the 1970s.
3:30pm- Hustle/Disco Party
4pm - Beginner West Coast Swing Lesson
The smoother, sexier version of the swing dance family.
4:30pm - West Coast Swing & Mix Party
6:00pm - Departure
Rules for Safety
Vaccinated-Only Event:
This event is for participants who are vaccinated. Take a picture of your vaccination card, and email it to us at .
Masks:
Masks are not required for this event.
Health Questions:
All registrants will have to check-in within 48 hours of the event by answering health questions. A home COVID test may be required in some circumstances.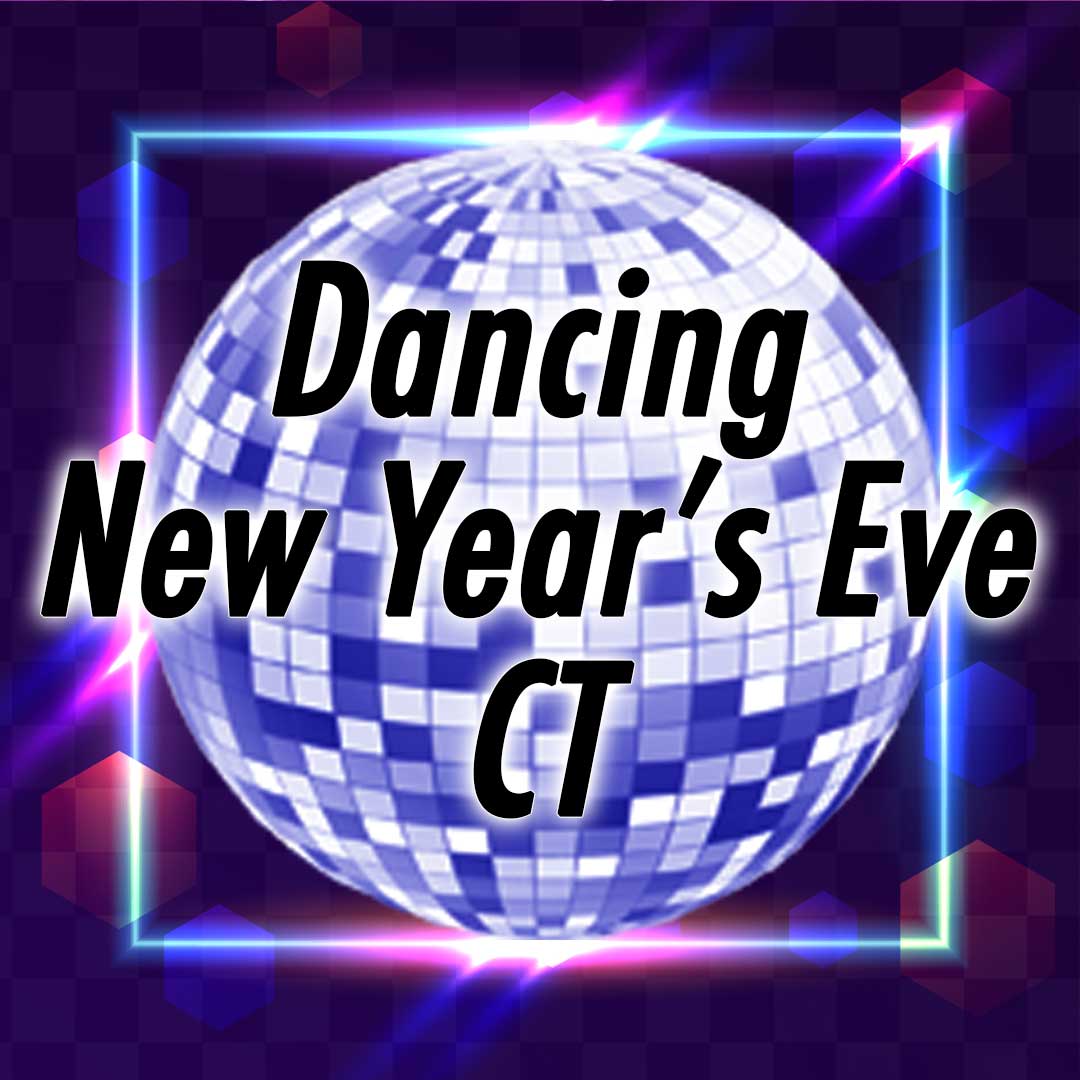 Pricing
$50 by Monday, December 19
$65 by Friday, December 30
$80 on Saturday, December 31