Music & DJs for Dancing New Year's Eve CT
Music
The music for the Dancing New Year's Eve CT is going to be mix of West Coast Swing, Hustle, Salsa and great radio dance hits. Since it's New Year's Eve, the music will be fun and joyous. Our DJs are some of the best in the region and have a great talent for being able to blend all these styles in a way that keeps everyone dancing. Be ready to boogie to our New Year's Eve mix!!
Our DJs
Gil Hernandez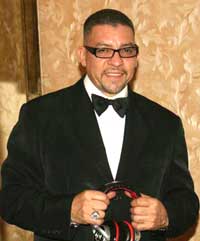 A New York City Club & Mobile DJ for over 20 yrs. From Feb of 2000 until Sept. 2001, Gil Hernandez had the pleasure of playing alongside Legendary Nino Torre at one of Manhattan's hottest Latin 'after work' dance parties called "Mambo, Baby?" on Thursdays, at "The Greatest Bar On Earth" attached to "Windows On The World" Restaurant atop tower #1 of The World Trade Center. Featuring some of the Greatest performers of latin music. He has also played in major venues such as Copacabana, Roseland, Columbus 72, and Brooklyn's Famous Mambo Lounge, just to name a few. Gil is currently taking up residency at Phil's Crummy Corner Puerto Rican Bar and Cuisine in Brooklyn's own Red Hook section for the past 6 years. He plays music for all occasions. One of his current and proudest accomplishments was joining a group of distinguished DJ's called "The Men of Salsa"... He has an extensive music library that ranges from the 1940's to current music. Still going strong...
Wes Carrajat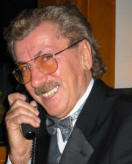 Wes Carrajat is one of the best known DJs in the New York and New Jersey areas. He can be frequently seen at some of the region's most prominent events. He is adept at playing great mixes of West Coast Swing, Hustle, Salsa & Party music.
Wes is a super nice guy who takes requests and is able to read the dance floor to keep the party jumping.

The Dance Floor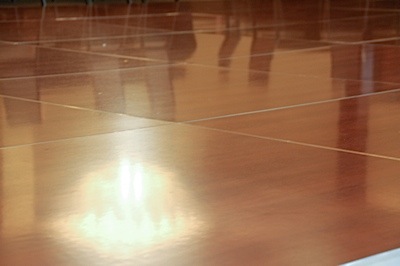 For our Dancing New Year's Eve CT celebration, we will be dancing on almost 800 square feet of beautiful, interlocking dance floor. As professional dancers, we are extremely sensitive to the requirements of our dance community when it comes to the surface on which we dance.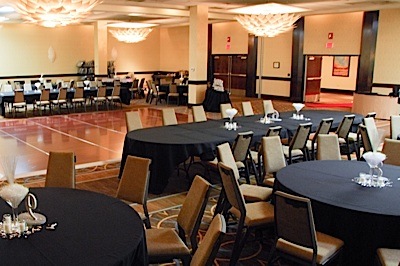 We can't wait to spend New Year's Eve dancing to some of the best music from the West Coast Swing, Hustle and Salsa genres on one of the best dance floors in Stamford, CT.
Help us make this dance floor proud by bringing your finest dance shoes, leather-bottom or suede-bottom. At the end of the evening you are going to beg us to let you keep dancing.
Featured Dances
We are excited about Dancing New Year's Eve CT because of how dancing brings people together. We can't think of a better way to experience New Year's Eve than dancing together with family and friends. We hope that these dances inspire you to enhance your life in a socially dynamic way.
West Coast Swing
West Coast Swing is a form of swing dancing that is danced to moderate tempo Blues, R&B and Contemporary Music. It is the smoother, sexier version of the swing dance family. Its basic patterns are both 6 and 8 beats. It is highly musical and can adopt many nuances from other forms of dance. This makes West Coast Swing a highly versatile dance form.
More information about West Coast Swing
Hustle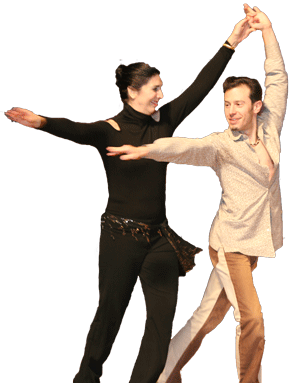 Hustle is an American dance which originated in the 1970s. It is danced to club hits of the 1970s as well as today's music. The dance is highly dynamic, flashy, and powerful. Its movement is a 3 count basic with some extended patterns and syncopations.
Salsa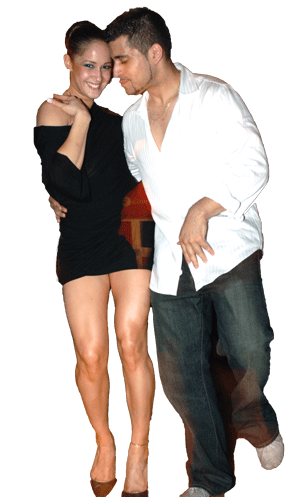 Salsa (and Mambo) has its origins in the 1920s in Latin-American countries and heavily influenced by African rhythms. It's poly-rhythmic form makes it exciting to listen and dance to. Its basic form is a repeating 4 count basic (forward/backward or side/side). This dance can be both elegant as well as sensual.