Music & DJs for Dancing New Year's Eve CT
Music
The music for the Dancing New Year's Eve CT is going to be mix of West Coast Swing, Hustle, Salsa and great radio dance hits. Since it's New Year's Eve, the music will be fun and joyous. Our DJs are some of the best in the region and have a great talent for being able to blend all these styles in a way that keeps everyone dancing. Be ready to boogie to our New Year's Eve mix!!
Our DJs
Steve Neeren
Steve Neeren is a nationally recognized West Coast Swing and Hustle DJ. He has played at many dance evens all the over the U.S. and England. He has played at Disco America, Hooray for Hollywood, Hustle USA, Hustle Congress and the International Hustle and Salsa Event. He is known for his extensive collection of West Coast Swing and Hustle music and is looking forward to making his first appearance at Dancing New Year's Eve CT.
Wes Carrajat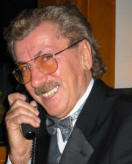 Wes Carrajat is one of the best known DJs in the New York and New Jersey areas. He can be frequently seen at some of the region's most prominent events. He is adept at playing great mixes of West Coast Swing, Hustle, Salsa & Party music.
Wes is a super nice guy who takes requests and is able to read the dance floor to keep the party jumping.

Sonic Source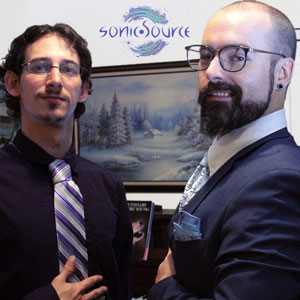 This year, Sonic Source will be providing their amazing sound system, light design, and DJing. As part of our local West Coast Swing community, it's great to be teaming up with them.
Sonic Source is a dynamic collaborative effort from Rob Giovinozzo ("R. P. Gio") and Crates McDade ("SmaBoi"), the principal force behind the independent "llnnll records" label.
In addition to writing, producing and performing for several albums, providing stage, lights and sound, and booking dozens of artists from the label's roster, the team is also presently working on a full-length animated feature film rock opera, "Phantasmagoria", reimagining Dante's Divine Comedy.
For inquiries, please reach out to
The Dance Floor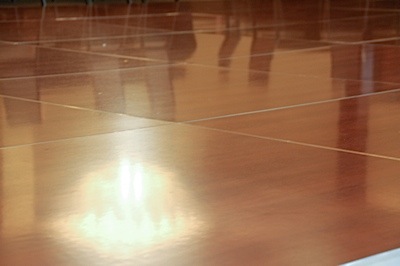 For our Dancing New Year's Eve CT celebration, we will be dancing on almost 800 square feet of beautiful, interlocking dance floor. As professional dancers, we are extremely sensitive to the requirements of our dance community when it comes to the surface on which we dance.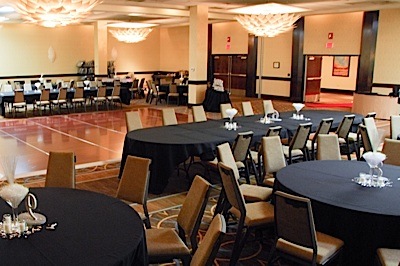 We can't wait to spend New Year's Eve dancing to some of the best music from the West Coast Swing, Hustle and Salsa genres on one of the best dance floors in Stamford, CT.
Help us make this dance floor proud by bringing your finest dance shoes, leather-bottom or suede-bottom. At the end of the evening you are going to beg us to let you keep dancing.
Featured Dances
We are excited about Dancing New Year's Eve CT because of how dancing brings people together. We can't think of a better way to experience New Year's Eve than dancing together with family and friends. We hope that these dances inspire you to enhance your life in a socially dynamic way.
West Coast Swing
West Coast Swing is a form of swing dancing that is danced to moderate tempo Blues, R&B and Contemporary Music. It is the smoother, sexier version of the swing dance family. Its basic patterns are both 6 and 8 beats. It is highly musical and can adopt many nuances from other forms of dance. This makes West Coast Swing a highly versatile dance form.
More information about West Coast Swing
Hustle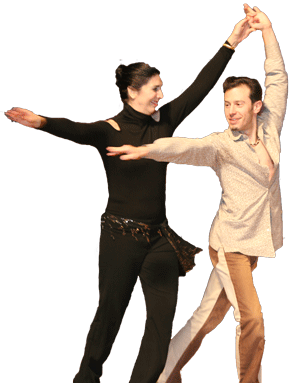 Hustle is an American dance which originated in the 1970s. It is danced to club hits of the 1970s as well as today's music. The dance is highly dynamic, flashy, and powerful. Its movement is a 3 count basic with some extended patterns and syncopations.
Salsa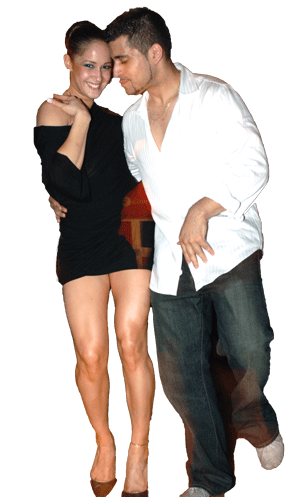 Salsa (and Mambo) has its origins in the 1920s in Latin-American countries and heavily influenced by African rhythms. It's poly-rhythmic form makes it exciting to listen and dance to. Its basic form is a repeating 4 count basic (forward/backward or side/side). This dance can be both elegant as well as sensual.