Table Organizer / Create Your Own Group Table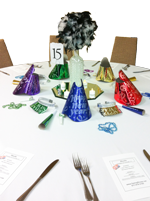 We are inviting you to host your own table at Dancing New Year's Eve CT. If you would like to invite your family and/or friends to sit at one table we will help make that possible.
Here's how it works:
---
Step 1: Tell us
We have a specific number of tables that we are preparing for our Table Organizers. Each table seats 12 people. If you are interested in being a Table Organizer, please contact us. We will create a special link for your group to register and make sure that your group knows where to go when they arrive.
---
Step 2: Register
Please register for yourself for our Dancing New Year's CT event.
Reserve your New Year's Eve Celebration:
---
Step 3: Enjoy the rewards of doing something good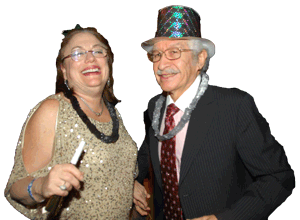 Because you helped us make our event great by bringing your family/friends together, we will reimburse you for your dinner registration at the end of the event.
Please understand that you must register for yourself first (as a down payment for your table reservation) and to facilitate check-in. Once your table arrangements are complete and the new year has commenced, we will reimburse the charge for 1 dinner registration per group (minimum 12 people).