Music & DJs for Dancing New Year's Eve CT
Music
The music for the Dancing New Year's Eve CT is going to be mix of West Coast Swing, Hustle, Salsa and great radio dance hits. Since it's New Year's Eve, the music will be fun and joyous. Our DJs are some of the best in the region and have a great talent for being able to blend all these styles in a way that keeps everyone dancing. Be ready to boogie to our New Year's Eve mix!!
Our DJs
Wes Carrajat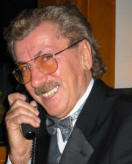 Wes Carrajat is one of the best known DJs in the New York and New Jersey areas. He can be frequently seen at some of the region's most prominent events. He is adept at playing great mixes of West Coast Swing, Hustle, Salsa & Party music.
Wes is a super nice guy who takes requests and is able to read the dance floor to keep the party jumping.

Nino Torre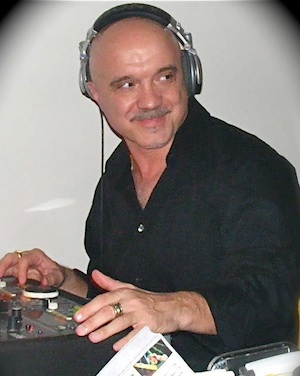 Nino Torre has been a pioneer Mobile DJ since '76 and club DJ since'78. In '77 he began DJ'ing at Phillips Dance Studio, the featured studio in "Saturday Night Fever" in Bensonhurst, Brooklyn. Today, Nino is one of the premier Hustle, Salsa and Club DJs in country. He has been featured at some of NYC's biggest clubs: Avalon (Limelight), Webster Hall and Cobacabana; and at some of the best dance events: MADjam, Disco America and the NYC Int'l Salsa Congress.
This is a guy who can blow the lid off of any party!