Featured Dances
We are excited about Dancing New Year's Eve CT because of how dancing brings people together. We can't think of a better way to experience New Year's Eve than dancing together with family and friends. We hope that these dances inspire you to enhance your life in a socially dynamic way.
West Coast Swing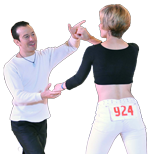 West Coast Swing is a form of swing dancing that is danced to moderate tempo Blues, R&B and Contemporary Music. It is the smoother, sexier version of the swing dance family. Its basic patterns are both 6 and 8 beats. It is highly musical and can adopt many nuances from other forms of dance. This makes West Coast Swing a highly versatile dance form.
More information about West Coast Swing
Hustle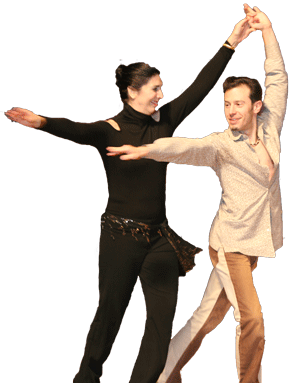 Hustle is an American dance which originated in the 1970s. It is danced to club hits of the 1970s as well as today's music. The dance is highly dynamic, flashy, and powerful. Its movement is a 3 count basic with some extended patterns and syncopations.
Salsa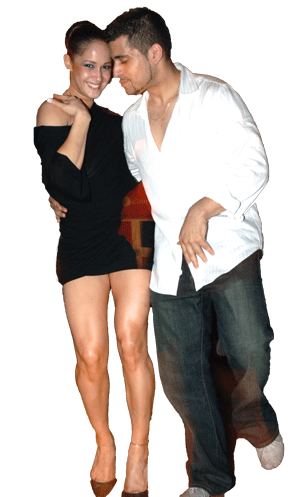 Salsa has its origins in Latin America and was heavily influenced by African rhythms. It became popular in the United States in the mid-1970s. Its polyrhythmic form makes it exciting to listen and dance to. Its basic form is a repeating 4 count basic (forward/backward or side/side). This dance can be both elegant as well as sensual.