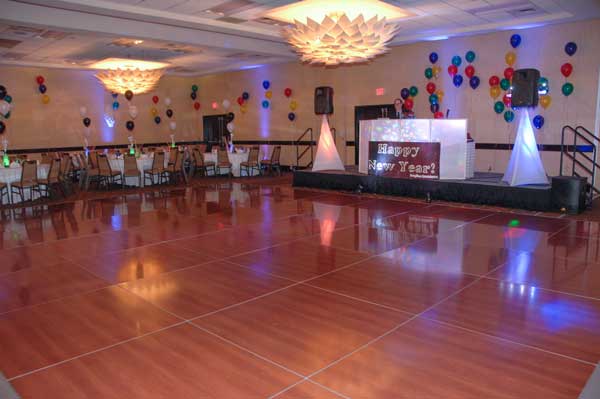 The Dance Floor
For our Dancing New Year's Eve CT celebration, we will be dancing on almost 800 square feet of beautiful, interlocking dance floor. As professional dancers, we are extremely sensitive to the requirements of our dance community when it comes to the surface on which we dance.
We can't wait to spend New Year's Eve dancing to some of the best music from the West Coast Swing, Hustle and Salsa genres on one of the best dance floors in Stamford, CT.
Help us make this dance floor proud by bringing your finest dance shoes, leather-bottom or suede-bottom. At the end of the evening you are going to beg us to let you keep dancing.