Music & DJs for Dancing New Year's Eve CT
Music
The music for the Dancing New Year's Eve CT is going to be mix of West Coast Swing, Hustle, Salsa and great radio dance hits. Since it's New Year's Eve, the music will be fun and joyous. Our DJs are some of the best in the region and have a great talent for being able to blend all these styles in a way that keeps everyone dancing. Be ready to boogie to our New Year's Eve mix!!
Our DJs
Gil Hernandez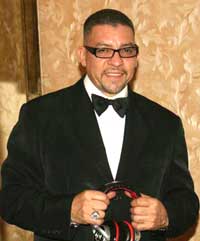 A New York City Club & Mobile DJ for over 20 yrs. From Feb of 2000 until Sept. 2001, Gil Hernandez had the pleasure of playing alongside Legendary Nino Torre at one of Manhattan's hottest Latin 'after work' dance parties called "Mambo, Baby?" on Thursdays, at "The Greatest Bar On Earth" attached to "Windows On The World" Restaurant atop tower #1 of The World Trade Center. Featuring some of the Greatest performers of latin music. He has also played in major venues such as Copacabana, Roseland, Columbus 72, and Brooklyn's Famous Mambo Lounge, just to name a few. Gil is currently taking up residency at Phil's Crummy Corner Puerto Rican Bar and Cuisine in Brooklyn's own Red Hook section for the past 6 years. He plays music for all occasions. One of his current and proudest accomplishments was joining a group of distinguished DJ's called "The Men of Salsa"... He has an extensive music library that ranges from the 1940's to current music. Still going strong...
Wes Carrajat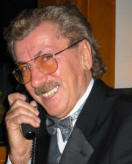 Wes Carrajat is one of the best known DJs in the New York and New Jersey areas. He can be frequently seen at some of the region's most prominent events. He is adept at playing great mixes of West Coast Swing, Hustle, Salsa & Party music.
Wes is a super nice guy who takes requests and is able to read the dance floor to keep the party jumping.