Music & DJs for Dancing New Year's Eve CT
Music
The music for the Dancing New Year's Eve CT is going to be mix of West Coast Swing, Hustle, Salsa and great radio dance hits. Since it's New Year's Eve, the music will be fun and joyous. Our DJs are some of the best in the region and have a great talent for being able to blend all these styles in a way that keeps everyone dancing. Be ready to boogie to our New Year's Eve mix!!
Our DJs
Steve Neeren
Steve Neeren is a nationally recognized West Coast Swing and Hustle DJ. He has played at many dance evens all the over the U.S. and England. He has played at Disco America, Hooray for Hollywood, Hustle USA, Hustle Congress and the International Hustle and Salsa Event. He is known for his extensive collection of West Coast Swing and Hustle music and is looking forward to making his first appearance at Dancing New Year's Eve CT.
Wes Carrajat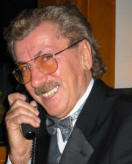 Wes Carrajat is one of the best known DJs in the New York and New Jersey areas. He can be frequently seen at some of the region's most prominent events. He is adept at playing great mixes of West Coast Swing, Hustle, Salsa & Party music.
Wes is a super nice guy who takes requests and is able to read the dance floor to keep the party jumping.

Sonic Source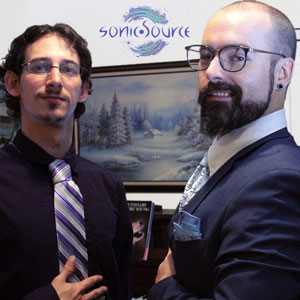 This year, Sonic Source will be providing their amazing sound system, light design, and DJing. As part of our local West Coast Swing community, it's great to be teaming up with them.
Sonic Source is a dynamic collaborative effort from Rob Giovinozzo ("R. P. Gio") and Crates McDade ("SmaBoi"), the principal force behind the independent "llnnll records" label.
In addition to writing, producing and performing for several albums, providing stage, lights and sound, and booking dozens of artists from the label's roster, the team is also presently working on a full-length animated feature film rock opera, "Phantasmagoria", reimagining Dante's Divine Comedy.
For inquiries, please reach out to